Services
Fashion Streaks is a full-service screen printing and embroidery business on California's Central Coast. This means that we can create the artwork for you, can provide the camera work and handle the entire four-color printing process for any size order. There is no middle man, we are the manufacturer.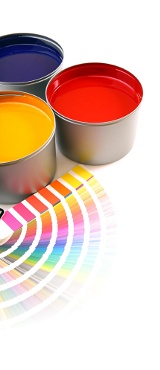 Screen Printing
We can screen print on a variety of garments and promotional products using the latest print technology and inks that are eco-friendly and long lasting. Our fully automatic multi-color equipment can handle textile orders of any size with a capacity of up to 700 items per hour resulting in very quick turnaround. Whether t-shirts, hooded sweatshirts, athletic jerseys or work uniforms, our advanced printing process will deliver high-quality products that sets us apart from the competition.
Our screen printing process is the best way to print your company's logo, marketing message or artwork onto your selected garment. There are many fabrics suitable for screen printing, making this process the most versatile and economical method of transferring your ideas into an appealing marketing vehicle.
Embroidery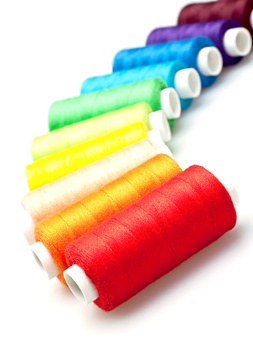 Embroidery needs? We can handle it all—from a simple piece to complex 200,000 stitch-count designs on our stat-of-the-art Barudan single and multi-head embroidery machines.
We have the experience and the expertise to convert your artwork into a customized embroidery design that can be seamlessly applied to a wide selection of quality apparel solutions ensuring that you will have the perfect marketing asset for your company or an event. Embroidery is one of the most popular apparel embellishment techniques available as it creates a very professional and sophisticated look while achieving a high-level of durability at the same time. Embroidery literally adds another dimension to your design!
Fashion Streaks has a large selection of embroidery artwork designs and fonts that can be featured on jackets, polos, t-shirts, sweatshirts and more. Our skilled in-house graphics department is here to assist you with your customized embroidery solutions.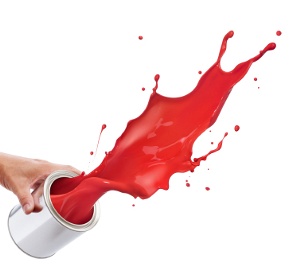 Signs and Banners
Fashion Streaks is a true full-service printing company offering a large variety of signs and banners for your business or event. Our state-of-the-art equipment can print any size banner or signage from postage size to freeway billboard signs. We offer complete branding solutions and are known for high-quality signs, banners and vehicle wraps or decals at affordable prices.
We provide no-obligation free estimates on all signs, banners and vehicle wraps to our customers in Monterey, Carmel, Salinas, Santa Cruz and everywhere else on the Monterey Peninsula and beyond.
Rush Orders and Overnight Delivery
We offer rush processing and overnight delivery—any quantity and we guarantee the lowest price.
Because we are the manufacturer and control the entire production line we are able to offer you rush order processing with a very quick turnaround time. Some orders can be completed the very same day they are placed and with an overnight delivery option available you can have the final product delivered within 24 hours. But that's not all—we will also guarantee the lowest price on your order making sure you will get the best deal possible without worrying about the price. Deadline times can be very stressful so concentrate on running your business and leave the screen printing and delivery on us. We guarantee it.
In-house Graphics Department
Our graphics department is in-house, fully computerized and on-line.
Getting the graphic design for your project right can be a daunting task. If color separation, font-size or print resolution are not your domain, our experienced in-house graphics department is here to assist you. Whether you need help designing your artwork from scratch or just need to select a correct Pantone® color for your design we have you covered. Our graphics department has a fully color-corrected document flow, we support all major formats and are able to exchange documents electronically.
Quality Brands and Large Selection
Our canvas is the underlying garment so we make sure to offer you only the best products available on the market today. Depending on your application and the budget, Fashion Streaks can offer everything from economically priced white t-shirts for screen printing to performance waterproof jackets suitable to alpine conditions and everything in-between:
t-shirts
sweatshirts
jackets
chef jackets
sweatpants
uniforms
safety vests
athletic numbers
shorts
hats
visors
bandanas
kerchiefs
children's wear
aprons
totebags
posters
political signs
real estate signs
jobsite signs
magnetic signs
coasters
vinyl decals
floor decals
binders
manufactured parts
reflective truck door decals
bumper stickers
parking permits
license plates
Wholesale Pricing Directly to You
Deal with us and you are dealing direct—there is no middle man—we are the manufacturer.
Fashion Streaks is the direct manufacturer and therefore we are able to offer you wholesale pricing on your screen printing and embroidery projects. There is no middle man, no cross-docking and no outsourced parts of our business—deal with us and you are dealing direct. Furthermore, because we are the largest screen printer on California's Central Coast and our printing volume is quite significant we are able to pass these savings directly on to you.